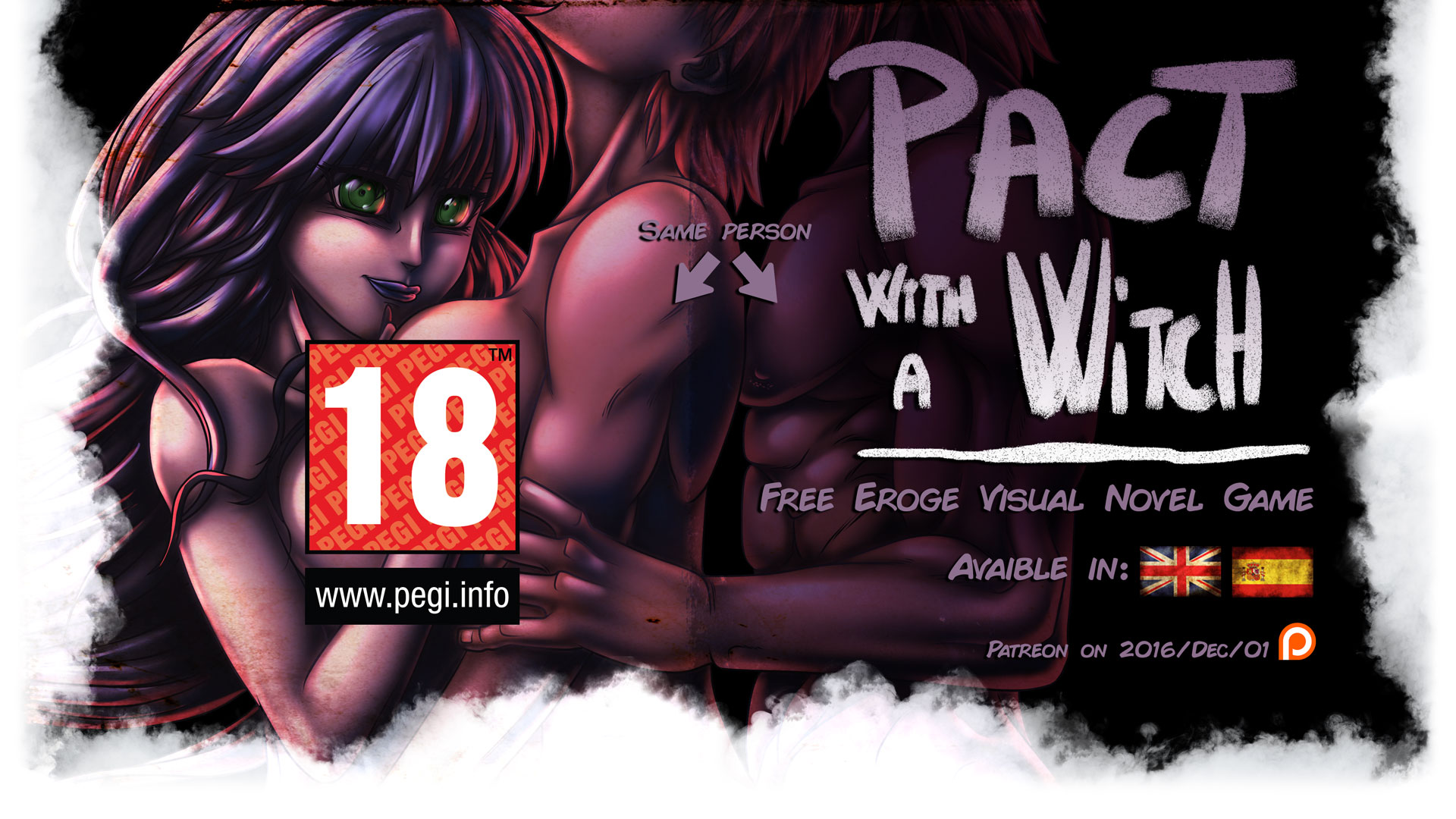 Pact with a Witch (Hentai XXX, NSFW, +18)
New Public Update 0.9.6 PLATINUM
---
Changelog version 0.9.6
From version 0.9.0 to 0.9.6 (Instead of 0.9.2)
PLATINUM version is available (for now) for FREE.
PLATINUM:
Cheat Mode (Add or Subtract Affective points at will).
Rollback and choose another option.
F5 = QuickSave / F6 = QuickLoad
Jump to a different scene if you start a game.
Sex Minigame with Didac (pose 01, without anal) is complete.
If you start a game from the beginning you can decide to jump to a scene and not from the very beginning. (I recommend you to use it if you want to see the new scene of this this update, the forcing scene with Neus).
Forcing Scene with Neus.
Neus Blowjob scene is completely painted.
Neus facial expressions are completely painted.
New Painting on the MACBA date with the blonde is done (weird one).
Files
[PLATINUM]_pact_with_a_witch_v00.09.06-pc.zip
533 MB
Apr 26, 2019
[PLATINUM]_pact_with_a_witch_v00.09.06-mac.zip
516 MB
Apr 26, 2019
PactwithaWitch-0.9.6-release.apk
554 MB
Apr 26, 2019
Get Pact with a Witch (Hentai XXX, NSFW, +18)