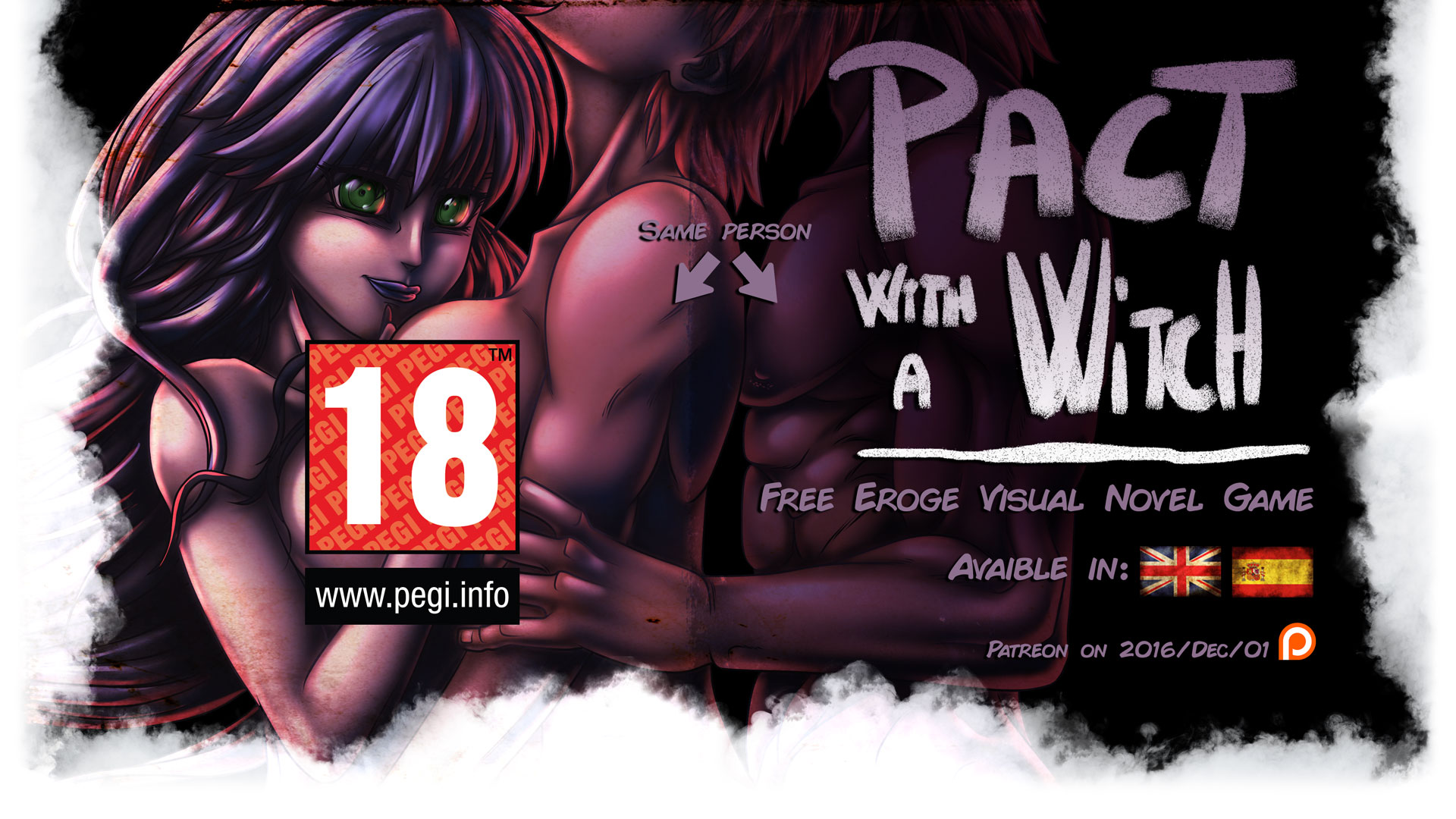 Pact with a Witch (Hentai XXX, NSFW, +18)
New Public (PLATINUM) Update 0.9.4
---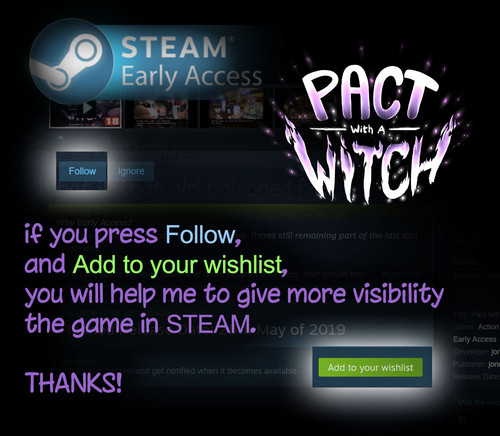 Changelog PLATINUM 00.09.08 (FREE):
Download: https://jonnymelabo.itch.io/pact-with-a-witch
v00.09.06: # Forcing Neus.
v00.09.07: # Forcing Neus, 2nd Part.
v00.09.08: # After 2nd date with Neus, Stranger Talking with Didac in a Park.
- 3rd Date with Neus is half Written (IN SPANISH and without options yet), so in english will have to wait until next month (I hope).
- Didac Beach date is done the part of deep sea conversations (Sex scenes are still not illustrated).
- Neus Back before she vomits in first date is painted.
- Txell back when she´s saying goodbye is painted.
- New Didac expressions and some are improved (like eyes, pupils and bitten lips).
----
This month I had been writing a lot on the third date of Neus and also I did the expressions faces of Didac for the beach date jumping the sex scenes for later release.
I would like to know thought (and probably I will make a poll soon) if you would like I keep working on the Didac date, illustrate the Blonde date in her office with her friend, or you prefer I start illustrating the last date with Neus once is translated and written part is finished.
These three parts are independent most of it, (at least until the third date is finished) So I could go Illustrating without order... in the way you prefer.
Just wondering wich is your opinion.
---
STEAM version (just a bit more advanced version than the Free version) will be released at the end of JUNE. if you press FOLLOW, and ADD TO YOUR WISHLIST, you will help me to give more visibility to the game in STEAM. Thanks!
https://store.steampowered.com/app/865570/Pact_with_a_witch/
Files
[PLATINUM]_pact_with_a_witch_v00.09.08-pc.zip
574 MB
May 24, 2019
[PLATINUM]_pact_with_a_witch_v00.09.08-mac.zip
556 MB
May 24, 2019
[PLATINUM]_pact_with_a_witch_v00.09.08-armeabi-v7a-release.apk
584 MB
May 24, 2019
Get Pact with a Witch (Hentai XXX, NSFW, +18)