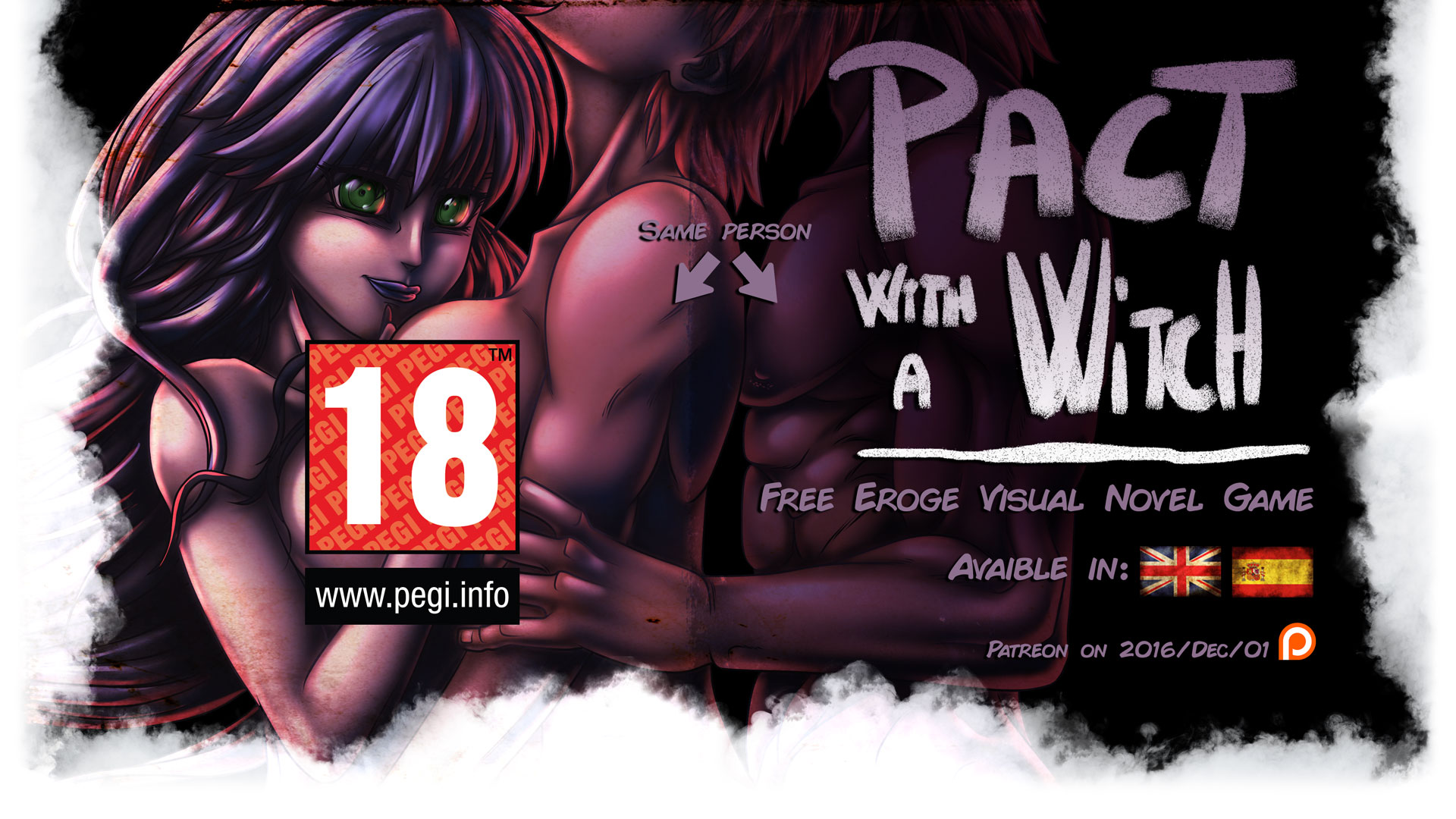 Pact with a Witch (Hentai XXX, NSFW, +18)
New Public Update 0.10.04
---
Changelog PLATINUM 0.10.04(FREE):
v00.10.04: # Climax Sex With Didac in the morning.
WARNING: Probably old saves will not work, since I changed many things in this update, specially music.
- Sound and Music added in all the first 4 days and the beginning of the 5th day. (Creepy scenes probably are now a bit more creepy).
- Bugs Fixed.
- Better English translation in the Museum part with the blonde. (Thanks to Rukkard).
- Enhanced illustrations around the whole game, specially with lighting, Neus bodies and expressions.
STEAM version (just a bit more advanced version than the Free version)<https: store.steampowered.com="" app="" 865570="" pact_with_a_witch=""></https:>
Files
[PLATINUM]_pact_with_a_witch_v00.10.04-pc.zip
701 MB
Aug 25, 2019
[PLATINUM]_pact_with_a_witch_v00.10.04-mac.zip
684 MB
Aug 25, 2019
com.jonnymelabo.witchpact-0.10.04-armeabi-v7a-release.apk
716 MB
Aug 25, 2019
Get Pact with a Witch (Hentai XXX, NSFW, +18)